The Premier Horseback Riding Destination
in the Smokies
Five Oaks Riding Stables
Saddle up and ride with us on our historic Smoky Mountain horseback trails featuring beautiful trees, streams, mountain views, and an authentic, old-time moonshine still. Our horses have fun personalities and our amazing guides will have you smiling throughout the whole tour! This is a great experience for your whole family to enjoy together.
Did you Know?
Our Adventure Park Ziplines share our 40-acre property, making it easy to add to your adventure!
Age
Ages 3+ welcome. An adult (16+) must ride double with kids ages 3-5. Riders under 16 years old must be accompanied by an adult on tour.
Weight
Must weigh under 270 lbs.
Shoes
Wear snug fitting shoes with a fully-enclosed toe and heel, like an athletic, boot or hiking shoe.
Hours of Operation
Monday – Sunday 8:30 am – 7:00 pm
More Than Just a Horseback Ride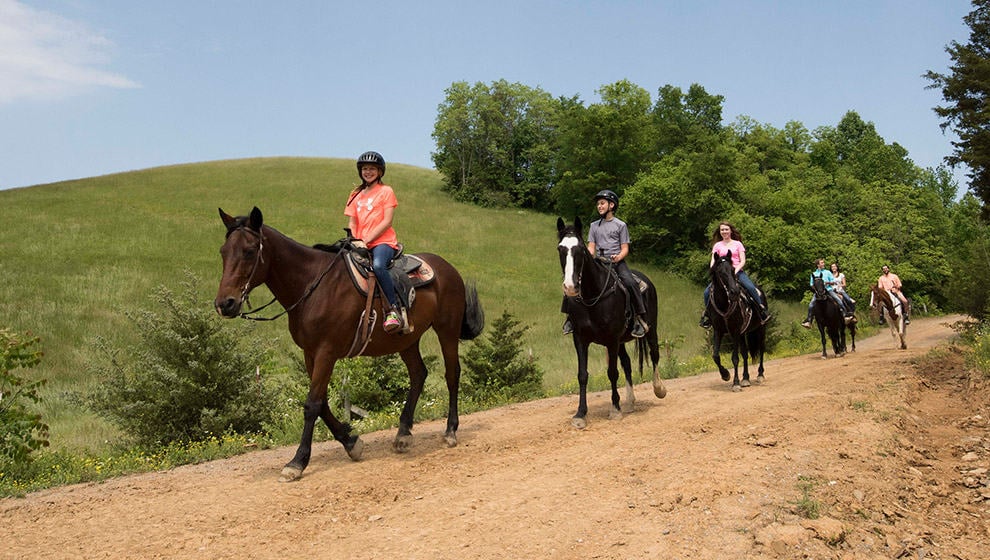 Get Outside
Explore our park that rests on 70 acres of pioneer trails.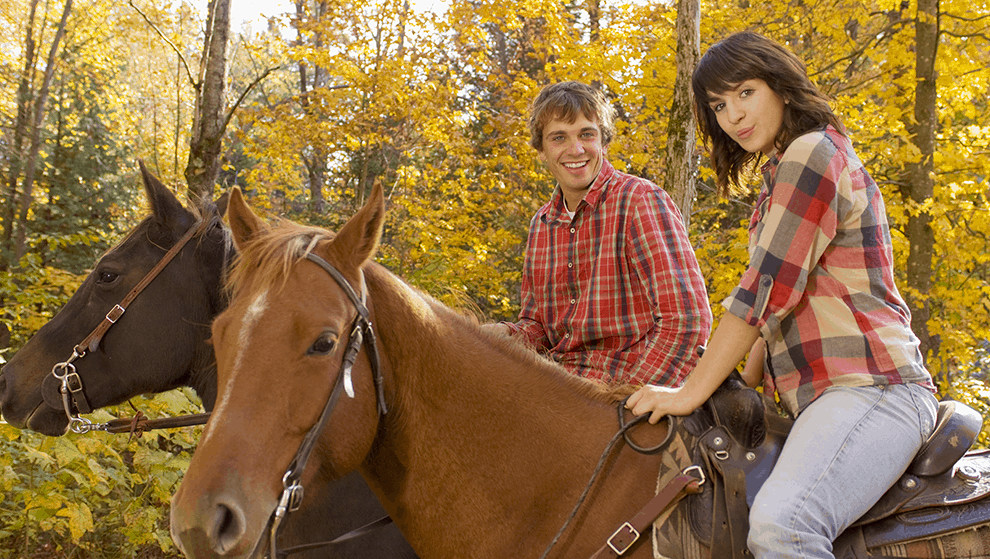 Beautiful Views
Our scenic trails feature forest, streams, and mountain views.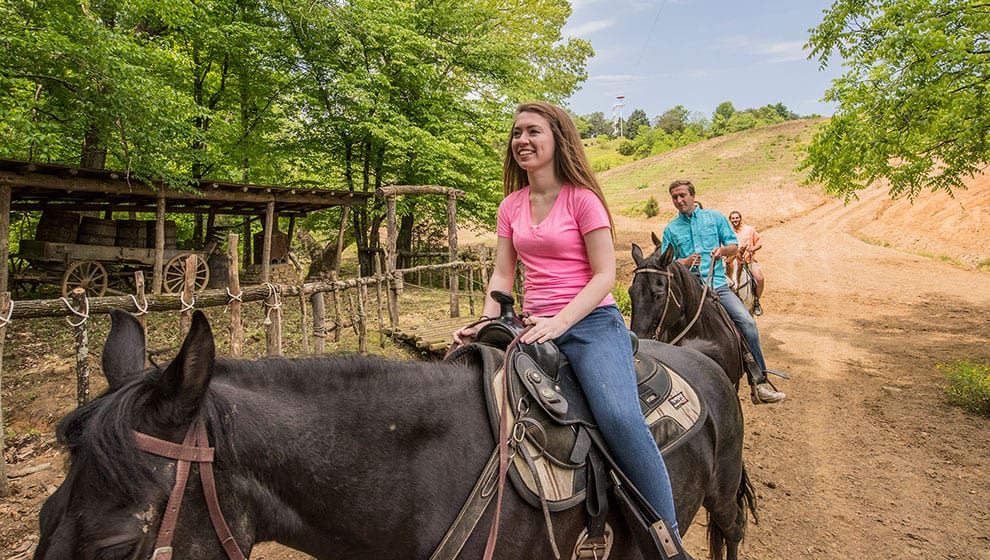 Great for Families
Ages 3 and up are welcome. Children 3 to 5 years old must ride with an adult.
1630 Parkway, Sevierville, TN 37862